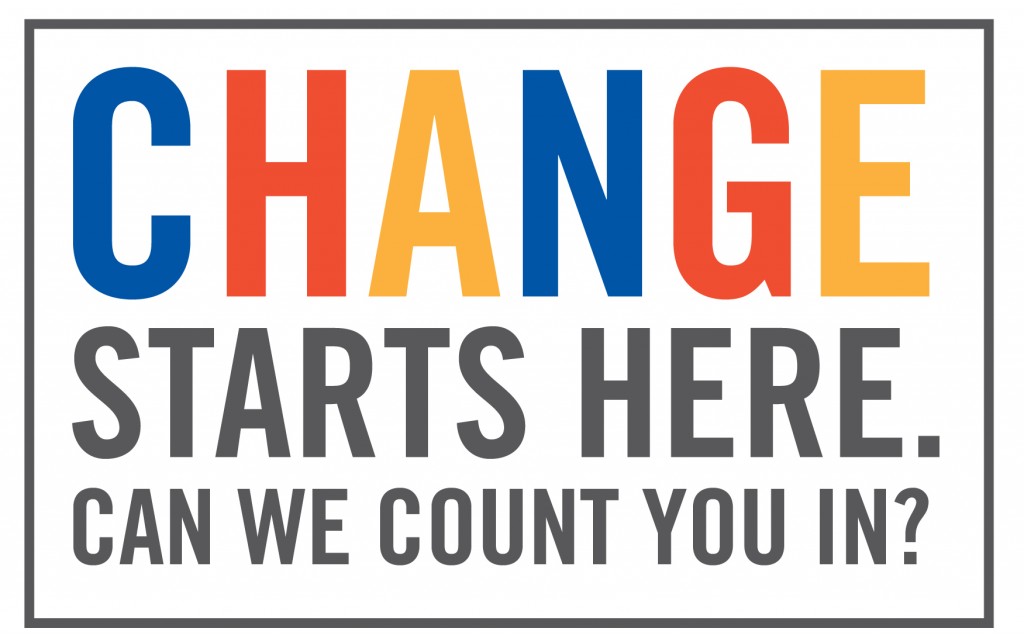 I know it seems like just another Monday, but it isn't – it is a very special Monday. A bonus Monday!  That's right, as you clock in at the store, start your shift or check in at the office, it's February 29th. It's a very special day that happens every four years, Leap Day.
Just think of all those times that you've said, "if I only had another hour or two in the day." Well, here you go! Here's an extra 24 hours just for you. So what if instead of just letting it pass you by, you used those 24 hours to do good? Please give to United Way of West Central Minnesota and help create lasting change in west central Minnesota to help our family, friends and neighbors.
You've been given an extra 24 hours. What will you do with it?
Here are 24 reasons to make your extra 24 hours count!
Reason #1. Give because you help more than one person or one charity. Your gift is invested into more than 37 of the most effective and high-performing programs and initiatives.
Reason #2. Give because it ensures kids are prepared for school, and enables adults and families to achieve financial independence and live wholesome and healthy lives.
Reason #3. Give because one gift supports a network of more than 20+ agencies that work to make a difference in people's lives every day.
Reason #4. Give because it stays local, making a difference at home. The money you donate to United Way of West Central Minnesota supports local programs and local agencies – period. Dollars raised in your community stay in your community to help build a better place for all of us to live and work.
Reason #5. Give because there's strength in numbers. Think: 1 + 1 = 5. Your donation works with those from others, allowing us to use the cumulative dollars to create deeper impact.
Reason #6. Give because United Way carefully stewards and leverages your gift to make the greatest impact on our community. Your support continues to help kids be all that they can be, move people from poverty to possibility and build healthy people and strong communities.
Reason #7. Give because it's Tax Deductible. Any donation you make to United Way qualifies as a deduction on your personal or business taxes.
Reason #8. Give because it's accountable. An independent auditor reviews our financial statements annually and we comply with United Way Worldwide transparency, accountability and financial reporting standards.
Reason #9. Give because it helps the most people. Services funded by United Way have a broad reach – helping connect 31,000 people to the programs and services so they can find the help they need.
Reason #10. Give because it's measured. United Way holds agency partners accountable for producing measurable results. Our Community Review process and measurable program outcomes demonstrate United Way's community wide results.
Reason #11. Give because it helps the whole community. It helps children get a strong start to life; it helps kids get help in mentoring, after-school and summer learning programs; it helps seniors and caregivers get the help they need; and it helps local people with meeting their basic needs.
Reason #12. Give because it gets results. Programs are funded based on results and community impact. United Way helps put people in need on a path to self-sufficiency. We address today's needs and work to reduce tomorrow's.
Reason #13. Give because you live here, and so do we! United Way focuses on people and issues close to us: food, housing, health care, emergency services, children and youth, people with disabilities, and older adults.
Reason #14. Give because it feels good. There have been recent studies, which relate that helping others has good health benefits, including boosting the immune system.
Reason #15. Give because you can count on us to be here. For more than 60 years, United Way of West Central Minnesota has been here, working with you to improve people's lives.
Reason #16. Give because it helps real people with real needs. Your support helps when basic needs aren't so basic – like food, shelter, personal care items and clothing.
Reason #17. Give because it helps support causes and initiatives to help the community as a whole. From programs that give our neighbors a hand up, to programs that help working families overcome life's challenges and remain self-sufficient.
Reason #18. Give because the need is great. Thousands of families are struggling to make ends meet. Many children grow up with hunger, a lack of basic needs, and not nearly the opportunities they will need to prosper. Many United Way programs focus on improving the life and opportunities of these children through food, safety, independence and activity
Reason #19. Give because resources are scarce. Government funding for health and human services is declining, forcing agencies to scale back or eliminate critical programs even as the needs continue to grow in this tough economy.
Reason #20. Give because your contributions ensure that people have an opportunity to break cycles of poverty, violence, and hopelessness and replace them with self-sufficiency, security, and hope.
Reason #21. Give because it helps where the need is greatest. United Way focuses on the critical health and human service issues impacting our communities.
Reason #22. Give because it's efficient. Working with so many partners, like you, allows us to keep costs low. This translates to helping more people and making a stronger impact.
Reason #23. Give because we have lots of support. More then three thousand of our neighbors, coworkers, friends and family trust the United Way of West Central Minnesota with their charitable dollars.
Reason #24. Give because together we ARE creating lasting change throughout west central Minnesota.
You've been given an extra 24 hours. Make it count.   #24HOUR4UWWCM