FAQs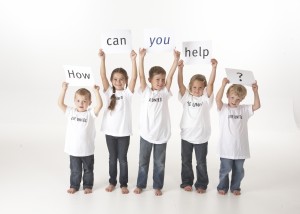 Why give to United Way of West Central Minnesota?
United Way is the most effective way to direct your donations to address community needs. To create lasting solutions we identify the underlying cause of the problem and work with non-profits, governments, businesses, and volunteers to get the results– here in West Central Minnesota.
What makes United Way different from other non-profits?
United Way is more than "another charity".  United Way helps us work together as one community to identify and impact the issues that effect all of us. Most charities have a single cause for which they are seeking support, United Way is focused on our community and changing lives.  All of the money raised for United Way of West Central Minnesota stays in West Central Minnesota.
How does United Way establish its focus on Community issues? 
United Way continually assesses and evaluates the changing needs of our communities.  United Way believes in core services in which there will always be needs: children and youth, families, basic needs, and independence.
Where does United Way of West Central Minnesota operate?
United Way of West Central Minnesota's territory includes all of KandiyohiCounty, Atwater, Blomkest, Kandiyohi, Lake Lillian, New London, Pennock, Prinsburg, Raymond, Regal,Spicer, Sunburg, and Willmar; the communities of Sacred Heart, Danube, Renville, Olivia, andBird Island in Renville County; Grove City,Cosmos, Darwin and Litchfield in Meeker County; Clara City and Maynard in Chippewa County; Danvers, Clontarf, Benson, DeGraff, Murdock, and Kerkhoven in Swift County.
Does United Way only help the poor?
United Way focuses on prevention and development programs that help to ensure people are on their feet and have skills they need to reach goals.  We partner with programs that are working on eliminating the problems facing our entire community.

How does United Way invest my gift? 
Each year a trained board of volunteers review the  management and effectiveness of the programs we partner with and use this information to determine funding levels.  This information  gathered from the  review process is focused on results.
The four key factors in theses results include:
Demonstrated lasting change in people's lives
Programs that are responsive to changing community needs
Efficient and effective programs
Program Accountability
Our Pledge:
United Way of West Central Minnesota takes the business of managing your donation very seriously and our performance exceeds Charities Review Council guides.