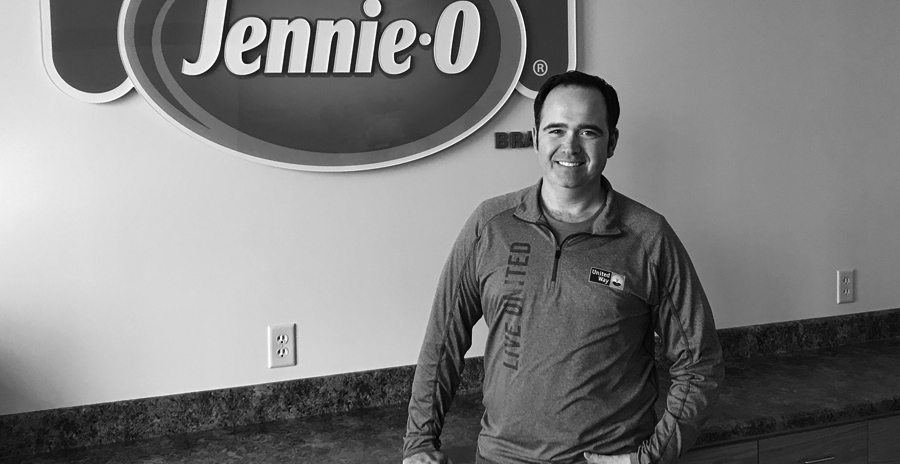 Tell us a little about you and your family:
After graduating from Willmar High School I left our community for eleven years to serve in the military and attend college. I returned to Willmar 10 years ago, it has been great to reconnect with friends and family that still live in the area. In January of this year I married Chelsie. We are very excited as we start this new chapter of our lives together.
Where do you work and what is your role?
I have been with Jennie-O Turkey Store for ten years. I currently work in the marketing department.
What inspired you to become involved with United Way?
As a kid growing up in this community, I think I was a little naive to some of the challenges that many of our neighbors face. When I returned to Willmar I saw things in a whole new light and wanted to help make a difference in the lives of people in our community.
What is the most rewarding thing(s) you have taken from this experience?
Since becoming involved with the United Way, I have had the opportunity to be part of the annual community review day. This has been such a rewarding experience because I was able to have a direct impact on how donor dollars are spent and see the difference that these donations make in the community.
What is one word you would use to sum up United Way's work and why?
Humble. Seeing the level of caring and commitment of different members of community has truly been a humbling experience for me.
What impresses you most about the United Way of West Central Minnesota?
The diligence of the staff and volunteers that give so much of themselves to try to make our communities in West Central Minnesota a better place.
What is one thing about United Way that you think people should know?
Even though the Grow Mobile and the Imagination Library programs are among the most visible United Way programs in our community, we support more than 40 different programs in West Central Minnesota impacting the lives of thousands of people each year.
What advice would you give to a potential donor who is considering investing in United Way?
Please know that your investment in the United Way makes a difference in the lives of your neighbors. The programs that the United Way supports are thoroughly vetted to ensure that donor dollars will make a lasting impact in the lives of those people who need it the most.
How has being a board member for United Way affected your life?
Sometimes we tend to live and work in a bubble. Being on the United Way board has given me an opportunity to work with a diverse group of people from different parts of our communities that I otherwise may not have been exposed to.