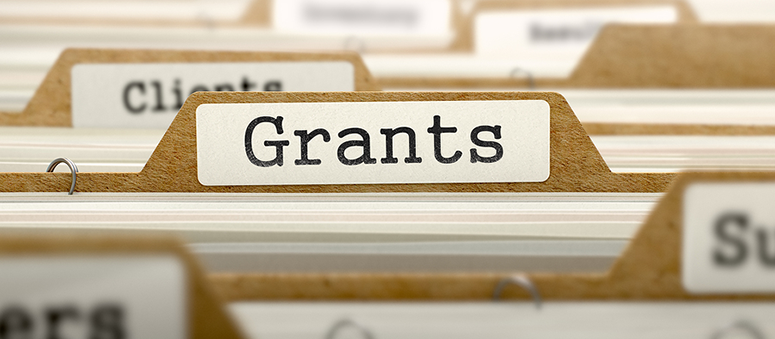 Applying for Community Impact Grants
United Way of West Central Minnesota Impact grants are how we invest local dollars in our communities to address specific community centered issues. Funding decisions are made through an annual competitive application process. Our Community Impact grants are invested in high performing nonprofit organizations that provide programs and services aligned with our three strategic priority areas of Education, Health and Basic Needs. Awardees help to improve community conditions across our regional footprint in the five (5) counties we serve: Kandiyohi, Meeker, Swift, Renville and Chippewa.
What are United Way's investment priorities?
EDUCATION
Making sure that our children come to school prepared to succeed, supporting them through high school, and helping people of all ages gain job skills creates a ripple effect of success throughout our United Way of West Central Minnesota communities.
Aspirations around Education:
• Prepare children of West Central Minnesota for kindergarten and support learning opportunities for ages 0-6.
• Every youth (Pre K to 12th grade) engaged in ongoing experiences that build positive life skills and receive the support they need to be successful.
• Promote education to address adult needs to enhance financial stability and independence.
HEALTH
Health is essential to a quality of life. Quality health keeps children on track in school and adults productive at work.
Aspirations around Health:
• Promote access to affordable and quality physical, mental and dental health care.
• Promote independent living and quality of life by investing in programs that help older adults and those living with disabilities.
• Promote access to programs that teach healthy behaviors and promote wellness to prevent future problems.
BASIC NEEDS
United Way of West Central Minnesota works hard at building the long-term future and strength of our communities by targeting key areas and conditions that if improved, will have a profound positive and lasting impact on our region for years to come.
Aspiration around Basic Needs:
• Supporting agencies that provide building blocks for a good life for individuals and families in West Central Minnesota.
What is the process?
The United Way of West Central Minnesota grant process is divided into two (2) parts the first is a financial and administrative review. Agencies must submit the financial information by: January 15th, 2018 by 4:00 PM.
FINANCIAL REVIEW REQUIRED DOCUMENTS:
• Letter of intent
• 501c3 determination letter
• By-laws
• Board of Directors
• Current Audit if budget is over $750,000
• Recent Financial Statements
• Most Recent 990
• Local Organizational Budget (Last fiscal year)
All required review documents needs to arrive at the United Way office in a complete packet hard copy, disk, USB, or email to james@liveunitedwcm.org
Agencies that pass through the Financial and Administrative review are then invited to complete the program application and participate in the Community Review Day. During the Community Review, a team of volunteers will review the agency application and conduct an in person interview and presentation with the agency.  Final Program Applications are due to the United Way offices by 4:00 pm on March 19th, 2018, April 12th, 2018 will be the United Way Community Review Day.
The full program application is available here for the 2018-19 Community Impact Grant Cycle.
Grant Cycle Timeline
Financial Information is due January 15th, 2018 by 4:00 PM.
Financial Volunteers may contact agencies with questions.
Agencies will be notified whether they qualify for the application process on February 9th.
Final Applications are due to the United Way offices by 4:00 pm on March 19th, 2018.
April 12th, 2018 will be the United Way Community Review Day.
Final grant determination will be announced by May 10th, 2018.