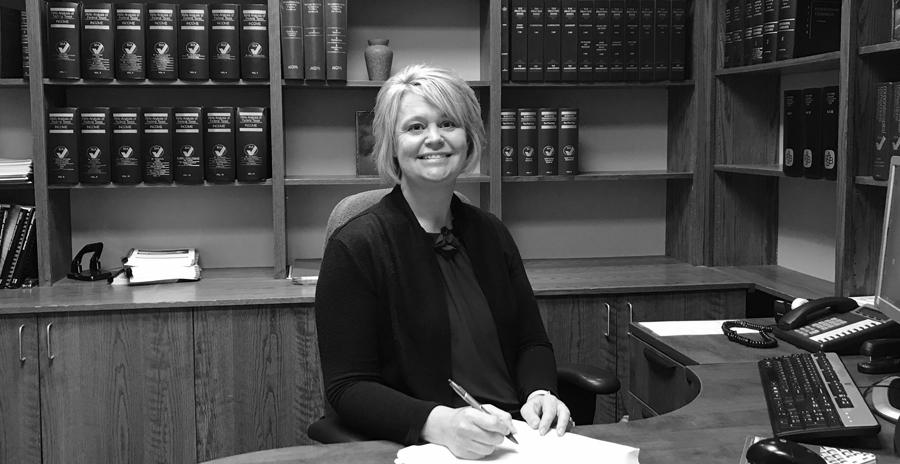 Tell us a little about you and your family:
I am married to Bradley with 3 children – Ella, Colin and Crosby and two dogs.
Where do you work and what is your role?
I work at Conway, Deuth & Schmiesing, PLLP where I am a CPA and Manager.
What inspired you to become involved with United Way?
Started out volunteering for the Empower group because of the focus on early education.  I have always donated to United Way because they can spread the donation out to agencies that need it most and hits a variety of need areas.
What is the most rewarding thing(s) you have taken from this experience?
Feels great to be part of something that does truly impacts so many people.
What is one word you would use to sum up United Way's work and why?
Invested – the United Way is not about just giving money to agencies – they really try to ensure the agencies are successful at their mission so the community as a whole is benefiting from the services and people are taken care of in their time of need.
What impresses you most about the United Way of West Central Minnesota?
What impresses me the most? The diversity of the programs that are funded and the caring attitude of staff, board members and volunteers.
What is one thing about United Way that you think people should know?
They do focus on the areas of need in the communities served and want to make a positive impact in the lives of those who really do need it the most.
What advice would you give to a potential donor who is considering investing in United Way?
Ask questions- the United Way Executive Director, Staff and all involved want to make sure you as a donor feel like your donation is being put to its best use and will not hesitate to spend time to answer your questions.
How has being a board member for United Way affected your life?
It truly gives me a sense of the caring nature of the community I live in and allows me to be involved in creating a caring community for my children.