Jail and Bail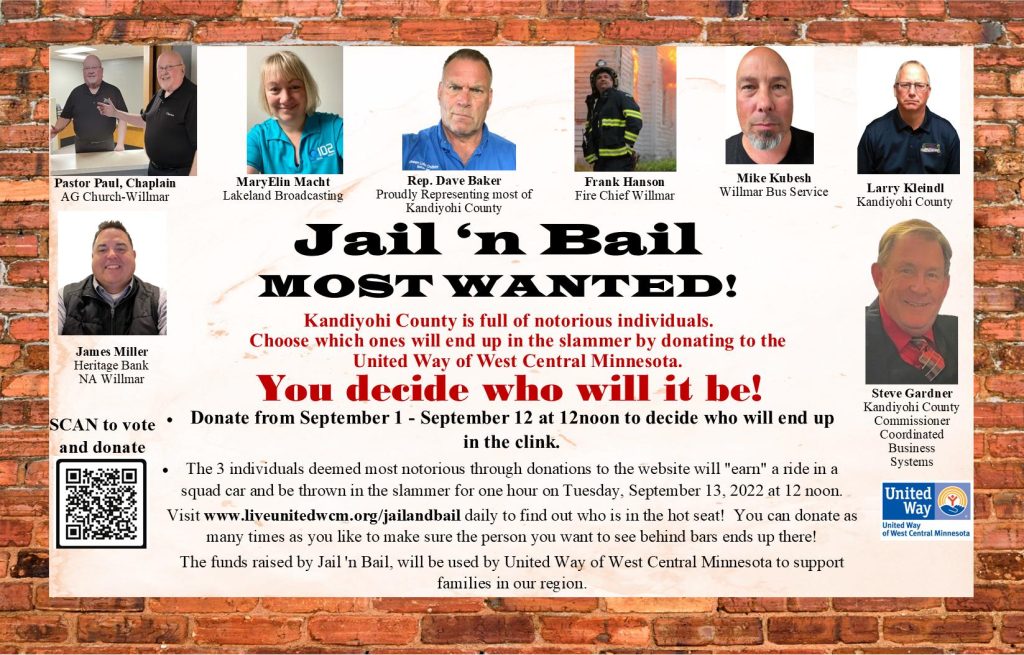 Here is your chance to put one of these high-profile "offenders" behind bars (for an hour anyway.)
These wanted and highly dangerous community members have graciously agreed to "line-up" in order to raise money for the United Way of West Central Minnesota.
WHO: Decide WHO you'd like to send to the slammer
HOW: Click on the link or scan the Make your selection and donate.
WHAT: The top 3 will take a trip to the slammer in a squad and tossed in the "clink" at the Kandiyohi County Health and Human Services Building.
WHEN: For 1 hour on Tuesday, September 13, 2022
Be sure to check in regularly and like us on Facebook to make sure the person you want to see behind bars ends up there!
Updated by 6 pm daily. Or click here for a real-time grand total.
Jail and Bail Goal - $20,000
Dave Baker
Community Member
Fred Cogelow
Community Member
Larry Kleindl
Kandiyohi County